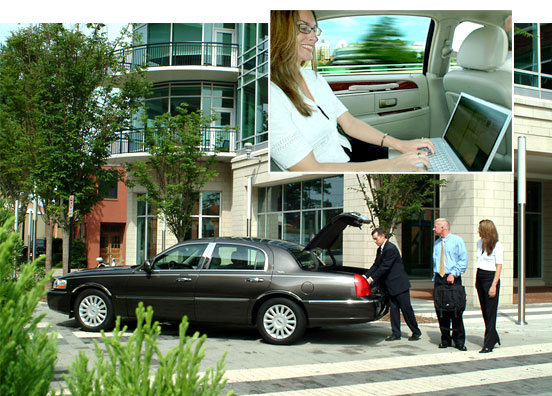 To the city, airport, business meeting, golf course, wedding or even a tour of Upstate South Carolina, Greenville Town Car Service will get you there in safety, comfort and on time. Or, let us serve as your office-on-the-road. Many of our vehicles are equipped with power receptacles and USB ports for your laptops and other electronic devices.
Airport Rates from Greenville Metro area:
$59 to Greenville/Spartanburg
$195 to Charlotte
$145 to Asheville
$295 to Atlanta
Extended Travel Rates from Greenville Metro area:
$60 per hour or portion thereof
For rates to or from other locations outside the Greenville metro area, please call Ray at 864.630.6759 or email him at ray@greenvilletowncar.com.
Normal business hours are 6:00 am to 9:00 pm. Additional charges for after-hours service may apply.
We also offer SUV and passenger van service to accommodate groups of four or more. And now featuring service in our 2016 14-passenger Executive Coach. See our Group Travel page for rates. For bookings, please call 864.630.6759, email ray@greenvilletowncar.com or
We accept company or personal checks, cash and all major credit cards.
We reserve the right to refuse service to intoxicated passengers.